From Bold to Subtle: A Spectrum of Rustic Paint Colors
Today, we journey into the realm of rustic living room paint colours, a trend that beautifully marries the charm of the countryside with the comfort of home. Rustic decor, with its emphasis on natural elements and handmade items, has an undeniable appeal. But, it is the right colour palette for your living room design that can truly bring this style to life. So, it is important to do the research and decide how to paint walls of a rustic living room.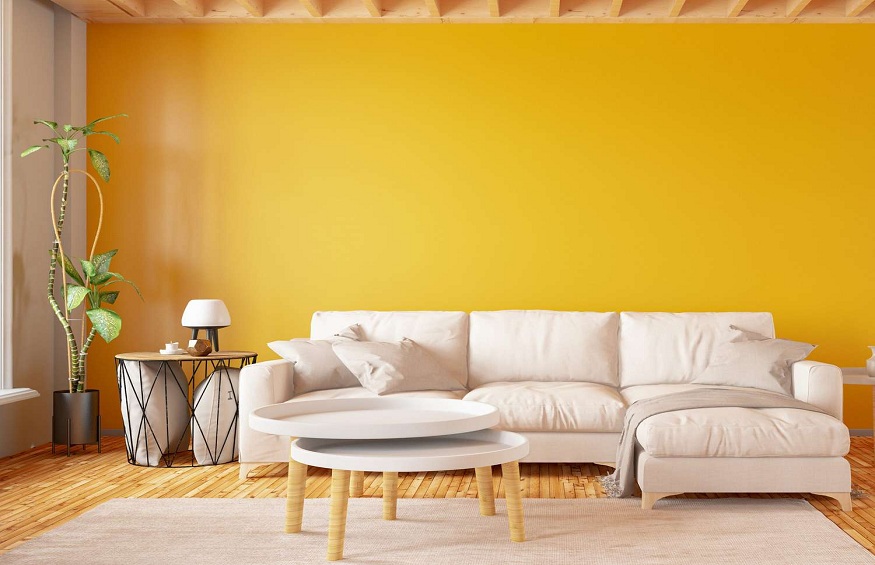 From warm neutrals that evoke the earthy tones of a country landscape to bold hues that add a modern twist, there are countless ways to use paint to create a rustic living room design that's both inviting and stylish.
So, whether you're renovating your entire home or simply looking for a fresh new look for your living room, join us as we delve into the world of rustic paint colours.
Sherwin-Williams Rockwood Red
This vibrant shade of red, reminiscent of the rich, earthy tones found in nature, exudes warmth and comfort. It's perfect for those who want to infuse their living room with a sense of rustic charm and coziness. The color is bold yet inviting, making it a fantastic choice for walls.
Sherwin-Williams' Warm Stone
This neutral tone mirrors the natural hues found in sun-kissed stones. Versatile and understated, this color can complement a wide range of rustic decor elements. Whether used as a primary wall color or paired with contrasting accents, Warm Stone provides a harmonious balance to any living space.
Behr Hazelnut Cream
This light, airy hue is akin to a gentle breeze on a warm day. It brings an element of freshness to any living room, while still maintaining a rustic feel. Its subtle cream undertones make it a modern alternative to traditional white, adding depth and dimension without overwhelming the space.
Benjamin Moore's Rainy Afternoon
This unique blend of grey and green captures the peaceful tranquility of a rainy afternoon in the countryside. Ideal for those wanting a soothing, calm ambiance, it's a color that creates a serene rustic aesthetic while providing a contemporary twist.
Sherwin-Williams' Antiquity
This muted sandy wall colour combination for hall transports you back in time with its vintage appeal. It is ideal for those wishing to create a rustic, old-world feel in their living room. Antiquity pairs beautifully with wooden furniture and handmade accents, enhancing the sense of history and charm intrinsic to rustic decor.
Behr Peruvian Violet
This vibrant, deep purple shade brings a dash of unexpected color to the rustic palette. It's a fantastic way to add personality and energy to your living room, while still adhering to the rustic theme. Use it sparingly for accent walls or accessories for a bold statement.
Behr Sequoia Dusk
This rich, dark hue is evocative of the grandeur of a sequoia tree at dusk. It's a daring choice, but perfect for those wanting to create a dramatic, yet warm and inviting wall colour combination for hall. Pair it with lighter accents to create a striking contrast that draws the eye.
Planning how to paint walls is a vital part of creating a rustic living room that reflects your personal style and taste. From the warm, earthy tones of Sherwin-Williams Rockwood Red and Warm Stone, to the soothing tranquility of Benjamin Moore's Rainy Afternoon, or the bold statement of Behr Peruvian Violet, there's a spectrum of possibilities.
Whether you prefer a palette that's subtle and neutral or one that's vibrant and dramatic, remember that the best choice is one that makes your space feel like home. So, don't be afraid to experiment and let your living room design tell your unique rustic story.