Mumbai is a bustling metropolis known for its vibrant culture, economic opportunities, and iconic skyline. As the city continues to grow and evolve, there is a constant demand for real estate development, leading to numerous under-construction projects throughout the city. Investing in an under-construction property in Mumbai can be a lucrative venture, but it also comes with its fair share of challenges and risks. To make an informed decision and ensure a smooth buying experience, it's crucial to prepare a comprehensive checklist when considering under-construction projects in Mumbai.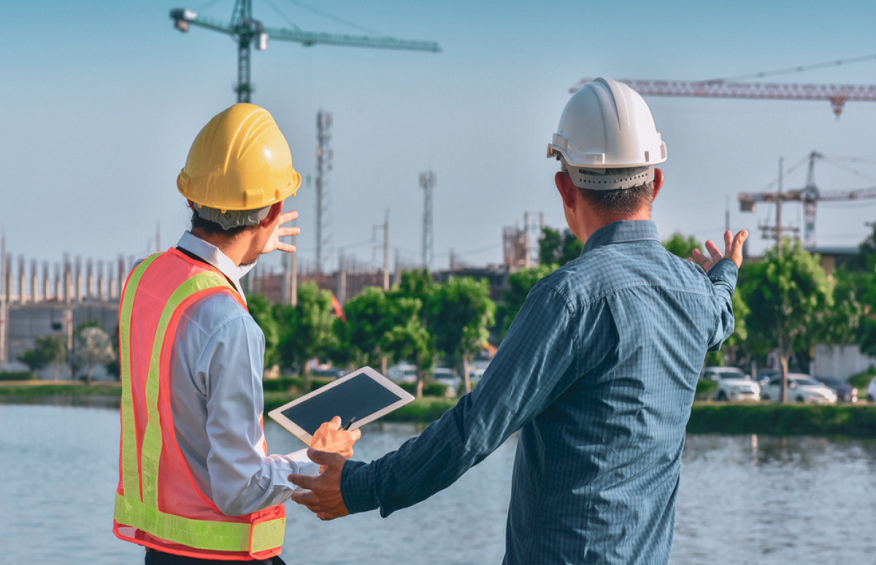 1. Budget and Financing:
Determine your budget, including down payment and monthly instalments.
Explore financing options, such as home loans, and get pre-approved to understand your borrowing capacity.
2. Location and Connectivity:
Choose a location that suits your lifestyle and daily commute.
Evaluate the project's proximity to essential amenities, schools, hospitals, and transportation hubs.
3. Builder Reputation:
Research the builder's reputation, past projects, and financial stability.
Check for any legal disputes or consumer complaints against the builder.
4. Legal Clearance and Approvals:
Ensure that the project has received all necessary approvals from local authorities.
Verify the title deed and land ownership to prevent legal hassles in the future.
5. Project Timeline:
Understand the estimated completion date and potential delays.
Ask for a penalty clause in case of project delays to protect your interests.
6. Amenities and Features:
List the amenities you desire, such as swimming pools, gyms, parking, and security.
Check if these amenities are included in the project and review their quality.
7. Carpet Area vs. Built-up Area:
Understand the difference between carpet area and built-up area to know what you are paying for.
Ensure that the carpet area meets your living space requirements.
8. Legal Documents:
Carefully read and understand the sale agreement, allotment letter, and other legal documents.
Consult with a legal expert if needed to clarify any doubts.
9. Payment Schedule:
Review the payment schedule and milestones.
Ensure that payments are linked to construction progress to maintain financial control.
10. Quality of Construction:
– Inspect the construction quality by visiting the site.
– Check for the use of quality materials and adherence to building codes.
11. Hidden Costs and Charges:
– Inquire about hidden costs such as maintenance charges, parking fees, and property tax.
– Be prepared for additional expenses beyond the base price.
12. Resale Value and Market Trends:
– Assess the potential resale value of the property in the future.
– Stay updated with real estate market trends in Mumbai to make an informed decision.
13. Home Inspection:
– Hire a professional home inspector to evaluate the property's condition before possession.
– Address any defects or issues with the builder before taking possession.
14. Payment Modes:
– Understand the modes of payment accepted by the builder.
– Keep records of all financial transactions related to the property.
15. Project Completion Certificate:
– Ensure that the builder provides a completion certificate after finishing the project.
– This certificate is crucial for property registration.
16. Home Loan Documents:
– Keep all home loan-related documents organised and readily accessible.
– Understand the terms and conditions of the loan agreement.
17. Exit Strategy:
– Plan for contingencies such as job changes or unforeseen circumstances that may require you to sell the property.
– Consider the liquidity of the real estate market in Mumbai.
18. RERA Registration:
– Confirm that the project is registered under the Real Estate (Regulation and Development) Act, 2016 (RERA).
– RERA registration offers protection to homebuyers.
19. Community and Neighborhood:
– Interact with potential neighbours and explore the neighbourhood to get a feel for the community.
– Evaluate factors like noise levels, safety, and overall ambience.
20. Post-Possession Services:
– Inquire about the builder's post-possession services, including maintenance and customer support.
– Ensure there is a clear maintenance agreement in place.
In conclusion, investing in under-construction projects in Mumbai can be a rewarding endeavour if you approach it with careful consideration and a well-prepared checklist. By thoroughly researching the builder, legal aspects, project details, and your own financial situation, you can navigate the complex real estate market of Mumbai with confidence. Remember that patience and due diligence are key when making such a significant investment, and a well-informed decision today can lead to a prosperous and secure future in the vibrant city of Mumbai.