Due to several factors, one of the obvious being the recent pandemic, many people may opt to shift their daily activities and start working from a home office. But working from a home office comes with its own downsides including several likely distracters, as some find it very hard to concentrate when working from home.
Despite the possible hindrances, there are still some changes you can carry out to curb all these. The article below outlines how to stay focused in your home office and maintain your productivity levels.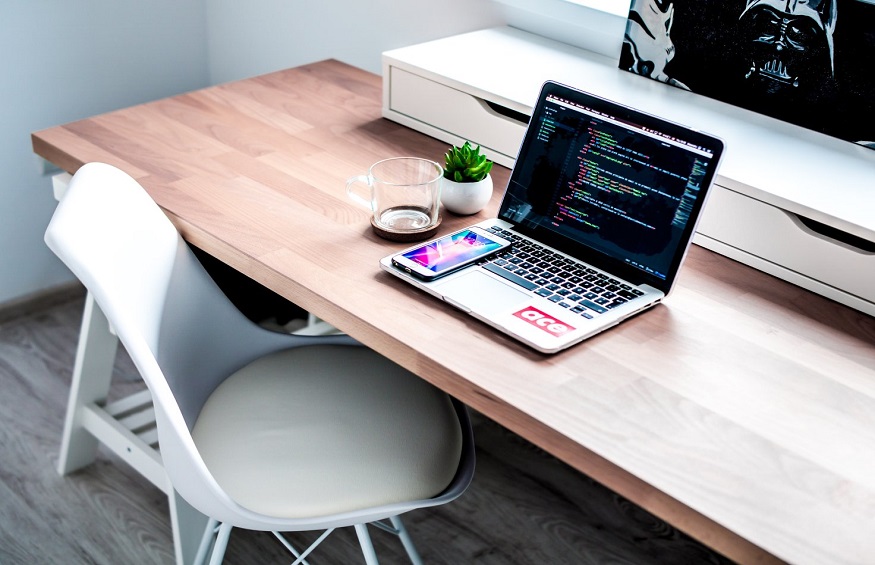 1. Set Up a Well Designated Work Area
When you hear of work focus, the need for a well-designated working area should be first in your mind. The process involves arranging the whole place with all necessary office equipment such as a table, chairs, and computer, in the most efficient working layout.
One vital aspect that is often overlooked is indoor office plants, these are great office decoration but also have added health benefits too. You can find natural indoor plants like evergreens or ferns as well, but the choice of artificial indoor office plants can be tailored to increase focus in your office.
2. Have a Fixed Schedule
This is not just for formality; having a regular schedule is the best way to increase your focus in the office. This plays a vital role in managing time throughout your day in the office. For an effective schedule, set aside time for a break, lunch hours, and time to relax. Ensure that you give each activity a suitable duration to ensure proper time management.
All your tasks need good management which you can only do with proper schedules and timetables. Therefore, if you intend to maintain focus in your office, working to a schedule and having a proper plan can be vital.
3. Stay Off Social Media
In this era where technology has spread globally, social media still becomes the main site that keeps people busy despite having a full-load of work. Social media platforms such as Instagram, Facebook, and Twitter are considered as one of the biggest timesinks in the modern office. Many people spend a lot of time on these sites that they forget they have important tasks to finish.
You're not going to avoid social media completely but you need to schedule time for that, and you can do this during breaks or lunch periods. When you avoid using these social media platforms you are increasing your chances of focus within the office.
4. Perform Household Chores Later
It is said, and it is true you can't serve two masters at the same time. So, when working at your home office, you shouldn't worry abour household chores and instead do them later. Since you are working to ensure focus and ensuring good work productivity, remaining focused on the work is a vital factor to consider.
Read more: Tips for Choosing a Plant for Every Room in Your Home
Ideally you should have a seperate home office rather than working in a bedroom, kitchen, or even a sitting room as these can lead to distractions. The home office should be in a cool and relaxed place to allow focus on the work at hand. Although you may have a pile of clothes to wash, some utensils to clean, all you need is to spare enough time after the working hours to handle all the household duties, or do them before you start working.
Conclusion
Having and maintaining focus in your home office is key to productivity in your work. If you always lose focus when working from home and finding it hard to finish your tasks on time, these tips can be of great help.