The end of the year is almost upon us, and with the change of the seasons and the change of the year, many people are considering redecorating their homes, which can include new Evesham Double Glazing windows from companies like firmfix, doors, walls or at least buying some new furniture for a stylish home makeover.  When it comes to dining furniture, we're all guilty of sticking with our favourite table and chairs for longer than we should, and it can be hard to know where to start when choosing new dining furniture for your home. What's in fashion and what is definitely last season? The good news is that it's hard to get it wrong when it comes to dining furniture.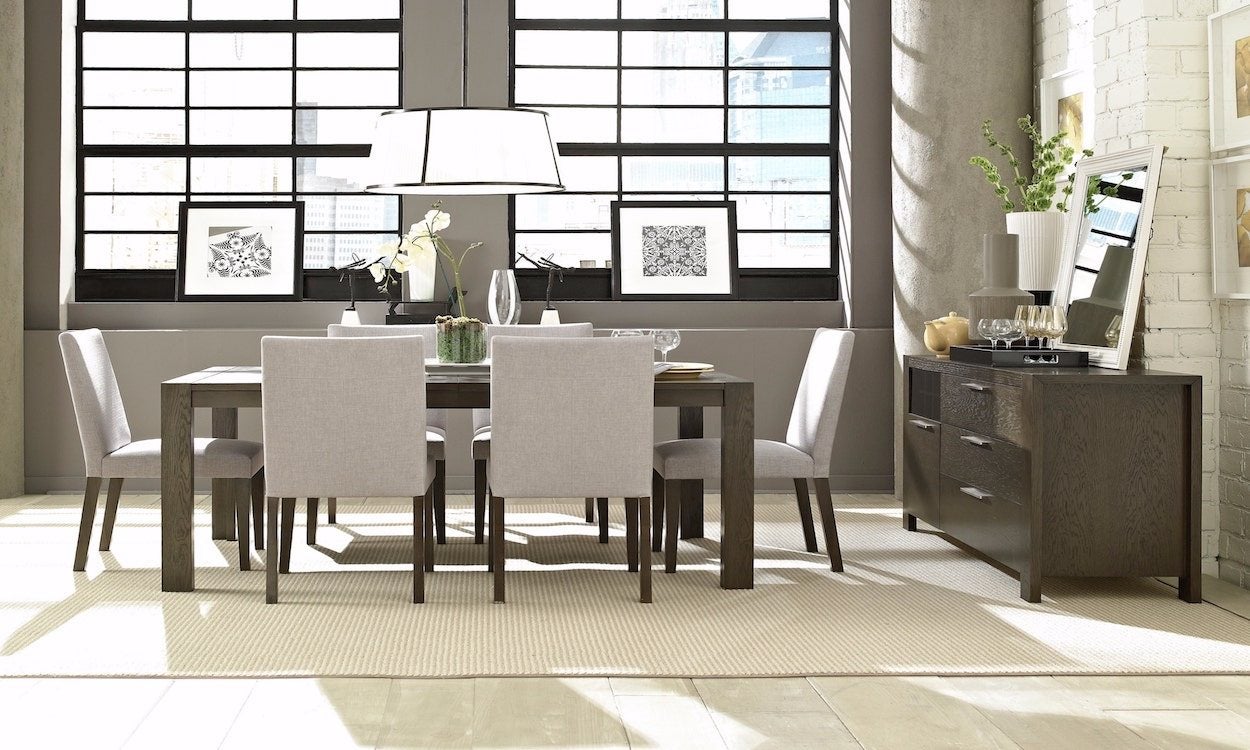 Don't believe us? Read on for some of 2020's top furniture trends for your kitchen or dining room.
Nicely neutra
Neutral shades will always be in fashion – gone are the days when dark wood chairs with red seat cushions made a style statement. Today it's shades of coffee, taupe and cream that add instant style to any dining room, big or small. According to HGTV  you can spice up a neutral dining room by making your own home accessories, such as a unique chandelier. But when it comes to the furniture itself, opt for cream or taupe chairs and a contrasting dark oak or walnut table for a beautiful look.
Country chic
Rustic, shabby chic continues to be in fashion this season; in fact, it's an enduring trend that will always look great in your home. Choosing a rustic style dining table with painted pine legs and an oak top, or similar, will ensure your dining set never dates. This type of dining table can be anything you want it to be; a table for breakfast in the kitchen or an all-purpose dining table for family meals or entertaining. Plus, you can accessorise and personalise your chairs with seat cushions. For something really unusual, why not make them yourself?
Make a statement 
According to Freshome.com  one of the trends to watch this year is statement pieces. Whilst this is best saved for larger dining rooms or open plan spaces, a statement dining table is ideal if you do a lot of entertaining, or if you have a big family! To avoid making this look feel dated, keep things ultra-modern with white chairs and a light wood table – avoid dark colour and woods as this could spoil the effect.
Eastern charm
Adding an oriental touch to your home is a top trend this season, so why not opt for a table made with recycled, reclaimed wood that has been slotted together in 'jig saw' style for an eastern feel? Look for matching furniture that will pull the whole look together, particularly important if your dining room is an open plan space.
Choosing new dining furniture doesn't have to be difficult; the key is simplicity. Keep your colours and styles simple and you can always accessorise to inject some of your personality into the room.