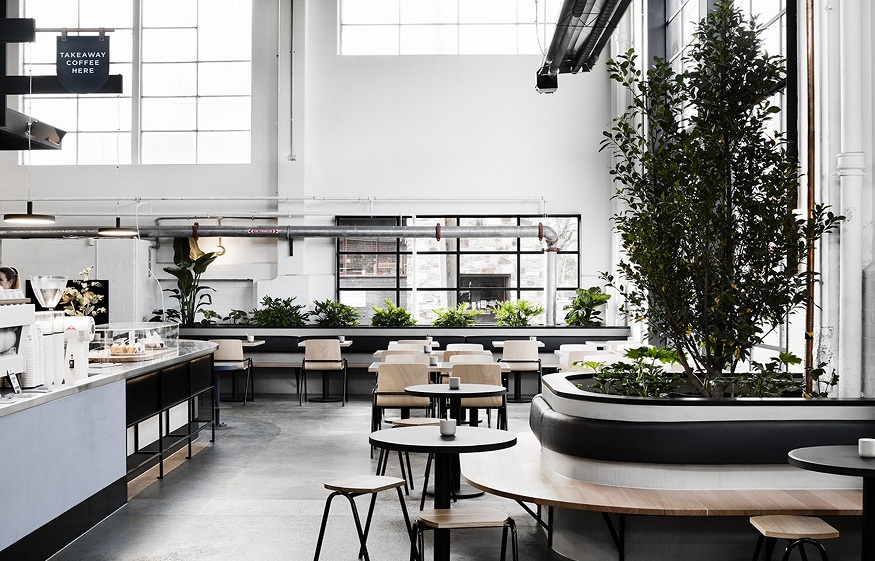 In the world coffee is like by most of the people and it has become the daily routine for millions of people. The coffee shops are always busy in many type of people like the person is picking up some coffee while going to work, working with their in his laptop with coffee at the shop or visiting the coffee shop with friend. Apart from the varieties and quality of the coffee the ambience also matters a lot. One of the things which attract the people to the same cafe again and again is the design of it. Here Studio is one among such company which can turn the entire look of your coffee with in your budget. But before you start designing your café you should keep the below points in your mind.
The floor plan is a must, the floor consist of the food production area, space for the visitors, storage and many more all these should be designed with different types of equipment. All the area has to be sanitized properly and kept always clean and tidy with always smelling good.
Accessibility of all the different types of place should be very simple like from the time the person has entered the cafe, where they have to sit, the area of ordering should be placed in such way that no one will have any problem. The tables which are arranged should have enough space at the bottom of it to keep your legs and also should be at appropriate height from the bottom so that the person who is setting should not be uncomfortable.
The colours and lighting used in the cafe should give pleasant experience to the visitors and it should compliment all the interior design which you have done.
The materials which you will select to design your cafe should be appropriate and they should be durable so that you will spend fewer amounts in maintenance and repairs. Using industrial materials like copper pipe can add a rustic feel to your cafe.
Make sure that you do not forget about the proper ventilation in you cafe, you should have vents for all the different sections of your cafe like service area, storage, staff area and other.
Try to use green building material which will help you to make a healthy environment. Planning of recycling and methods of reducing the waste has to be done before hand. You might want to make the cafe fill with the lights but if you make use of natural lighting than you may be able to reduce some cost.
The overall experience of the customer after entering the cafe should be very appealing and they should be able to spend a good time and should remember their experience, that how happing and vibrant was the place.
Conclusion
Hope you will keep all the above mentioned points in mind while planning cafe architecture.