When designing a commercial kitchen, you must pay attention to the material you use for your furniture and appliances. Stainless steel and aluminium are some of the most common materials used in food service. Even though they are often mistaken for each other, they are different metals. Stainless steel is more popular than steel but both of them have unique benefits that set them apart.
 The Use of Stainless Steel in Food service
Stainless steel may be used for making tabletop applications. It is popular because of its good looks, durability, and clean ability. There are various grades of stainless steel and each one of them is used for various purposes. The most commonly used grades are 18/0 and 18/8.
 The two stainless steel grades have a few similarities. However, Grade 18/8 is popular for applications that demand strength. It is sturdier than grade 18/0. The first number of the grade represents its chromium percentage and the bottom one represents nickel percentage.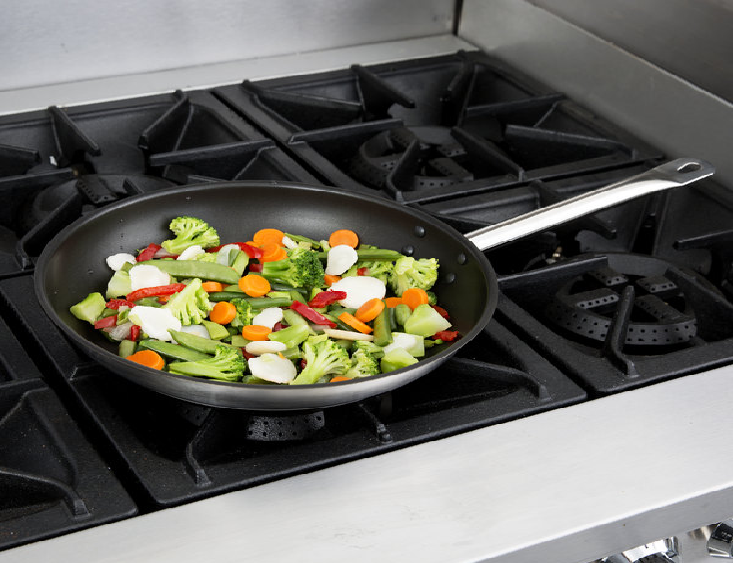 High Chromium percentage reduces rusting as it locks oxygen out. Stainless steel is corrosion-resistant. The presence of nickel makes it shiny and durable.
The corrosion-resistance property of stainless steel is what makes it so popular. It does not react with naturally occurring acids and bases present in food.
Both stainless steel grades can withstand high-volume tabletop rotation. They do not scratch or dent easily. Even though you may have to replace your stainless steel appliances or cutlery at some point, they guarantee you a better service life than most other metals.
 The length of service depends on how you use the pieces of cutlery and their thickness.
Differences Between Grade 18/0 and 18/8
The biggest difference between stainless steel grade 18/0 and 18/8 is that 18/0 does not have any nickel. It is, therefore, different from grade 18/8 in the following ways;
It has a softer shine
It is magnetic
It is more likely to corrode than grade 18/8
It is not as durable as grade 18/8
It is more appropriate for induction cooking than grade 18/8
The Use of Aluminium in Food Service
Aluminium has plenty of desirable properties that make it appropriate for food service. It can be used for many applications in the kitchen. It is especially popular for making tabletops. Since aluminium has no carbon in it, it is corrosion-resistant.
 It is sturdy and durable which makes it great for use as dinnerware and display pieces. However, it is not as strong as stainless steel. This means that it is likely to scratch or dent. Fortunately, it is possible to continue using aluminium even after it is dented.
 If you plan on designing a commercial kitchen, it is wise to work with professional companies like Dawnvale. You need to weigh between aluminium and stainless steel. Both of them have unique qualities that make them special. Working with a good design company helps you maximise profits. It makes it possible to get the right material for your space. Working with the right metal improves efficiency.