What is tufting?
The word tufting originated during the 19th-century in Victorian England. People used it to ensure that the padding on the furniture does not move. All the layers of the upholstery were stitched together using different techniques. This resulted in various geometric patterns on the upholstery. Also, the stitches formed evenly positioned indents that created a uniform pattern. As a result, certain sections of the fabric got raised. This upholstery type is called tufting. In some cases, buttons, knots, or ribbons are used to keep the depressed sections highlighted.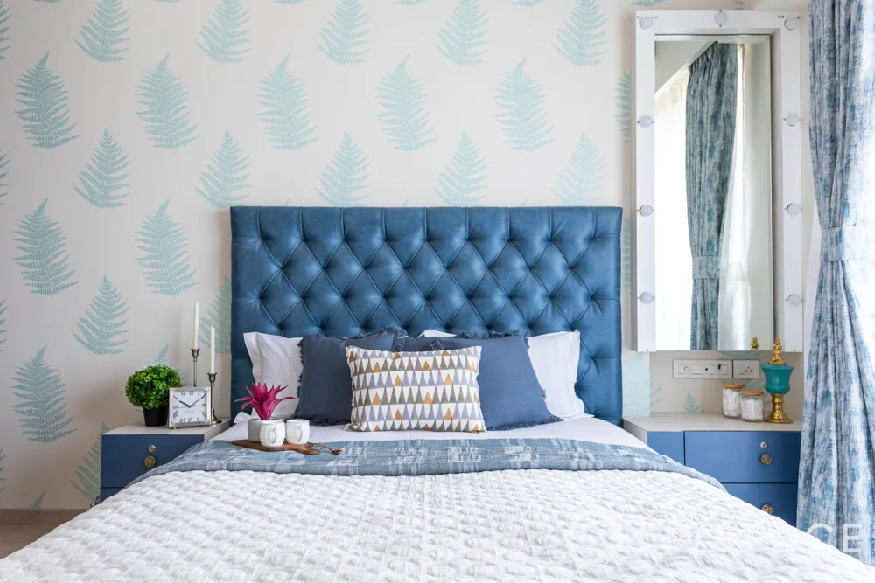 What are the benefits of tufting?
Many people love tufting because tufted sofa upholstery or armchair upholsterycan add more texture and dimension to your furniture pieces. It will certainly help to give your home interiors a more luxurious and opulent feel. However, its benefits go beyond aesthetic beauty. Tufting helps to add more comfort to the space as well. Since it cushions the furniture, you will feel comfortable when sitting on it. If comfort is your priority, always choose chairs with tufted upholstery. Also, tufting helps to increase the life-space of your furniture. This is because the fabric is very well stitched on your furniture and the chances of it sagging are very little. If you are not sure about which tufted upholstery furniture pieces you should choose for your home design, here are a few options you can consider:
01 of 05 Your living room sofa and armchairs
Do you feel that your living room design needs an upgrade? Consider using tufted sofa upholstery. They will give your living room design a more elegant and sophisticated look. This is one of the most common techniques used by experts to enhance the aesthetic beauty of the living room interiors without making a lot of changes. You will easily find many tufted armchairs and sofas in the market in various sizes, shapes, designs, and colours. Choose any option depending on your preferences and living room design. Also, tufted sofa upholstery feels more comfortable. Hence, you or your guests will feel more relaxed sitting on it. Many high-end options like velvet, linen, and leather can help to create a stunning living room design.
02 of 05 Your dining room chairs
Besides your living room design, you will very frequently use your dining room chairs. Since you have your meal sitting on your dining room chairs, it is always better to choose comfortable chairs. This will help to ensure that you can enjoy your meal without any inconvenience. Hence, you should opt for tufted dining room chairs. They will allow you to sit comfortably for longer and eat your meal. Also, the stunning look of your tufted dining room chairs will enhance the aesthetic beauty of the entire room.
03 of 05 Opt for tufted benches and ottomans
In many homes, benches and ottomans are used in the living room along with armchairs and sofas so that additional seating space can be created. If you want to make the seating space more comfortable and appealing, do not stop at just choosing tufted chairs and sofas. Tufted benches and ottomans are great for your home interior design as well. You can easily find them in lots of designs and colours. As a result, you can instantly add a more luxurious feel to the interior design. Very carefully choose the options that complement the look of your primary furniture pieces in your living room.
04 of 05 Get a tufted headboard
Many homeowners love to install a headboard with the bed in the bedroom interior design. Upholstered headboards are commonly used in contemporary homes. This is because upholstered headboards add more comfort and character to the space. There are various types of upholstered headboards you can choose for your bed. Choosing a tufted headboard for your bedroom interior design is a great idea when you want to add a luxe feel. Besides cushioning the headboard, it features patterns and designs that further add to the visual interest. Hence, if you are installing a headboard and want to choose a comfortable and stunning piece, a tufted headboard is your best bet.
05 of 05 Choose tufted pillows
Besides choosing tufted furniture pieces, there are other ways to incorporate tufted fabric. You can opt for tufted pillows. It is not a very uncommon idea and you can surely use it to add more aesthetic beauty to your home design. Commonly, regular throw pillows are used for comfort and added beauty. Tufted pillows will help to add more patterns and textures to the home decor and give the interiors a more luxurious feel. You can keep a few tufted pillows on your bed or sofa. However, you must keep in mind that they are not great for sleeping.
May