In fact, there are many types of outdoor fireplaces. Before deciding to buy a fire pit, it is worth learning more fire pit ideas for country house. The materials for making an outdoor fireplace and a classic home fireplace may not differ. The main difference is that outdoors, you have a lot more options.
An outdoor fire pit can not only please the eye, it can be used to cook various dishes. Jolly crowds will invariably gather around it.
Among the models of outdoor fireplaces, there are slight differences in design, the most successful of them are those in which you can cook food both from the side and from the bottom. In such fire pits, you can control the degree of your dish frying and the speed of cooking. Such designs of fire pits can be both stationary and portable.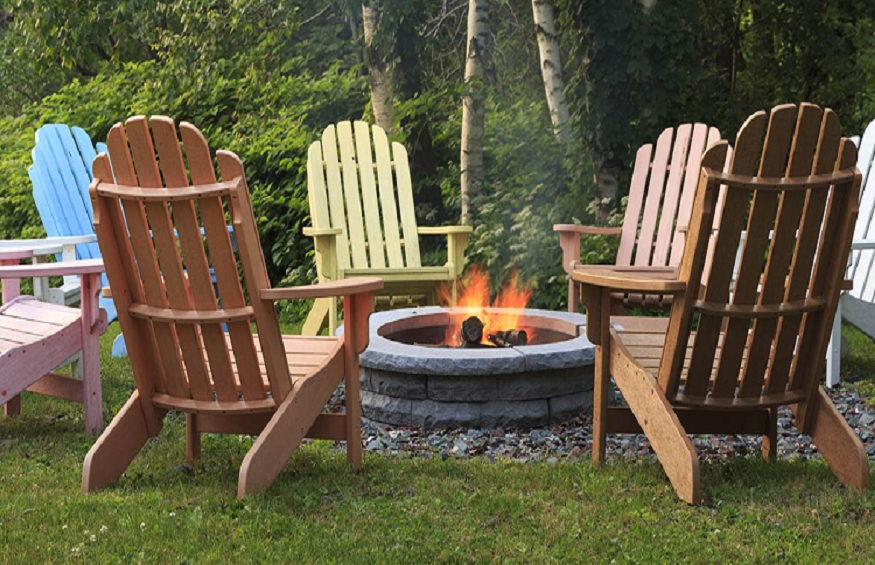 Installing an outdoor fireplace
Today, in comparison with the classic types of barbecues, there are significantly more advantages that a fire pit has. Its round design allows you to prepare the coals much faster for further use, as well as to preserve their quality features.
An outdoor fire pit with a barbecue in a country house will not cost very much if you approach its construction with a grain of common sense and thoughtfully.
First of all, you need to choose the right place for the future fireplace. Since a stationary outdoor fireplace is a fairly powerful structure, it will take some space around so that the installation is not difficult. The place should be not only convenient but also safe in terms of fire. It should not be placed next to wooden structures or bushes. The fireplace area should be well ventilated and open enough.
Features of portable outdoor fire pits
Most often, such fire pits are made of stainless steel, cast iron, copper, clay, stone. There are author's options forged from iron. These fireplaces will just perfectly fit into the space of small garden areas and summer cottages. As for design, there is a lot to think about. Today, the model options are very diverse, your sense of style can only guide you. Japanese lanterns are trendy and look great in Asian-style gardens.
Whichever design you prefer, something as elegant as a portable outdoor fire pit will brighten and accentuate your garden space.
The first of the advantages of an outdoor fireplace is the ability to change its location. Good models should have a special stand into which ash will fall – this will facilitate the care of the device. Even if the construction has elements for protection, it is still better to install it on a site that is lined with stone or tiles.
Some fire pits have special covers that protect the fire pit when not in use. So it can be used in the garden as a table for drinking tea or coffee.
Read more: Ways to Avoid Stressing Out When Improving Your House
If you have a choice, then you should prefer a portable outdoor fire pit, which comes with a grill grate. Also, check how stable the fire pit is on its legs when standing on level ground. It is very important for safety.