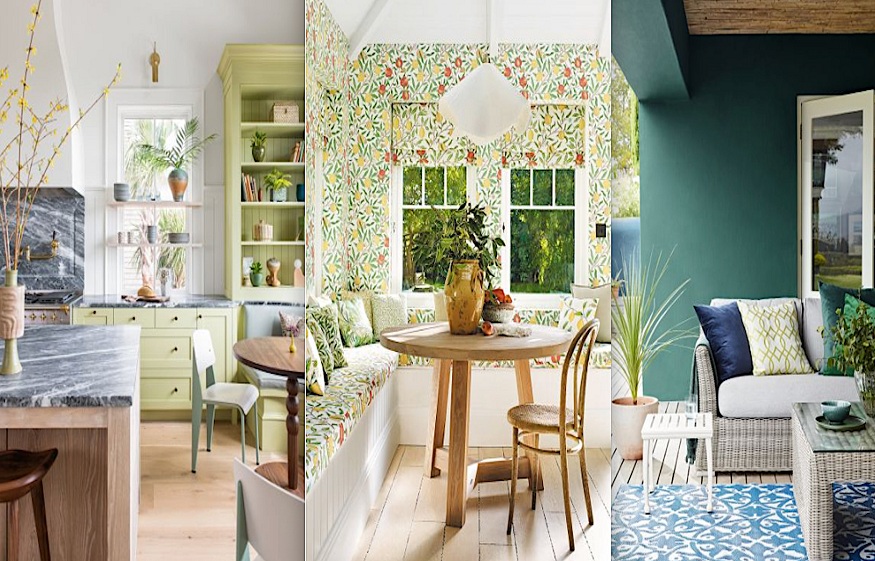 Now that spring has arrived, its time to get your home ready for the warmer seasons! Here at We Buy Any House, we have compiled our top tips!
Try to Incorporate Lighter Fabrics in the Home:
Throughout winter, we tend to use heavier fabrics throughout our home. Therefore, when the warmer months appear, it's a good idea to put away the heavier fabrics and swap the ones in your home for lighter ones. Try and include linens or cotton in your home, as this will give your home a lighter and airier feel which is perfect for the summer. Another good tip is to use lighter fabrics that are a neutral colour, such as white or beige, as this can make the space look bigger.
Switch Out Your Candles:
We all love having candles in our home, especially throughout winter when you can add in gingerbread scents that make our homes feel Christmassy and festive. However, throughout the warmer months of the year, it's a good idea to add in some more spring-friendly scents. Things such as floral scents or citrus fruits are simple ways to add an essence of spring smells to your home.
Add in Pastel Colours:
Colours are synonymous with seasons. For example, in autumn, we look at warm browns and oranges, and throughout winter we tend to associate deep reds, purples and greens. In spring, the colour associated with the season is pastel colours. Therefore, it's a good idea to incorporate in any pastel colours into your home- as this will make the space feel brighter and more like spring has entered.
Bring Nature into the Home:
Spring is the time when nature flourishes, so why not bring a little of the outdoors into your house? Adding greenery to your home is the perfect way to make the space feel more in tune with nature, while also adding some beautiful flowers to your home. Flowers are also a great way to purify the air in your home, therefore providing you with health benefits.
Conduct a Spring Clean:
They don't call it a spring clean for nothing! A new season is the perfect time to give you home a revamp and give everywhere a fresh clean before the warmer months arrive. Before we put up our Christmas decorations, we tend to give our homes a deep clean, so they look their best for when our homes are all seasonally decorated. As spring approaches, apply this same ethic so that your home can gleam under the spring sun.
Open the Windows:
The beauty about spring is that you can let the fresh air into your home. Having a window open is a great way to make your home feel refreshed, and additionally, is a great way to let the sunshine penetrate your home and act a source of warmth (especially with rising energy bills!).
This article was written by a quick house sale company We Buy Any House. If you're wondering "how can I sell my house fast?", head to the We Buy Any House website for more information relating to all property related enquiries.