If you are not a professional interior designer, you probably don't even realize how important and powerful colors can be. A correctly chosen color can make your home look larger, more inviting, and inspiring, and it can also help you focus or motivate you to achieve your goals. Luckily enough, now we all have access to the internet, so you can paint and decorate your place by yourself, by simply looking online for tips and tricks on how to create your own interior design style that will be the best fit for your place. And if it happens that you are looking for some of these right now, here are three colors to use in your house that will make it appear more sophisticated: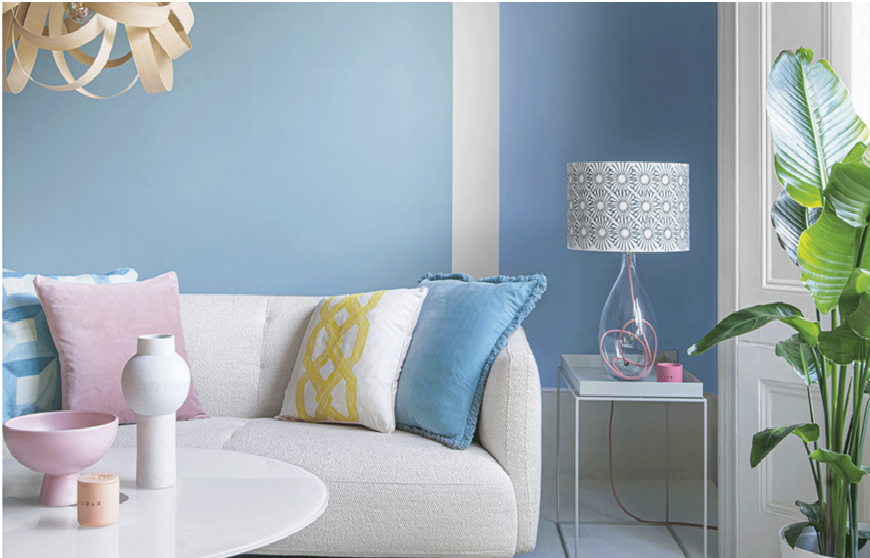 Light blue color
This color is a great choice both for a general color of a room as well as for a single, focus wall. It is especially advantageous for bedrooms and bathrooms, since it is a very soothing and relaxing hue that makes you feel calmer and more at peace. Also in case you want to sell or rent your house, this color can also help you increase its worth, because according to a survey by Zillow, people tend to pay more for places that have a bathroom that is painted light blue (https://www.zillowgroup.com/news/paint-colors-that-could-lead-to-higher-offers/ ). In a white or gray room, light blue can also be perfect for some decorative elements, such as pillows, vases, flowerpots, and bowls.
Dark green
Dark green is a hue that we all like, even if we don't always understand why. The answer is in our very essence: we instinctively choose and surround ourselves with colors that remind us of nature. The deep dark green, forest-like color is ideal for someone who is frequently overwhelmed by the big city life or who wants to feel more connected to the tranquil and serene existence found in the heart of nature. The living room is a fantastic area to use this hue. Plants, an accent couch, or a knitted bed cover, such as an authentic Irish wool blanket you can find online, can all offer a pop of green and bright. By adding these, your living space will appear larger, livelier, and more colorful.
Gray
As basic as it could appear, the neutral gray hue, which at first glance seems to be uninteresting, has a lot of potential, especially if you're going for a Scandinavian or minimalist home design. It can also serve as a very good base color for the walls for other interesting combinations and if paired with other tones, such as blue, green, and even black, if you are interested in creating a very industrial-appearing style. Gray is an excellent color since it comes in a variety of shades and can be used in every area of the house. It also acts as a canvas that you can improve by using your imagination and artistic talent, for example by adding a colorful painting to a gray wall.